YOU CAN'T KILL THE DANCE
THE UNITED UKRAINIAN BALLET
We are the United Ukrainian Ballet. Coming from different ballet and dance institutions all over Ukraine, we are united by the tragedy of war in the city of peace. We found refuge in the former Royal Conservatory in The Hague. And this is where we keep dancing. From here we travel the world to perform and tell our story. Through everything – the fear, the tragedy, the dislocation – we have found joy, embraced life and kept the dance, and the cultural soul of our nation, alive.
DANCING IN DEFIANCE
1 SHOW / 3 performances
After the successful performance of Giselle, the company brings their second performance Dancing in Defiance. A unique triple bill featuring the work of today's leading choreographers; Alexei Ratmansky (Wartime Elegy), Jiří Kylián (Falling Angels) and Sol Léon and Paul Lightfoot (Step Lightly). 
Three performances, each in its own way befitting this extraordinary company. Alexei Ratmansky's Wartime Elegy is his personal response to war and will have its European premiere in the Netherlands. The performances by Kylián and Léon and Lightfoot are a gesture from the Dutch dance world to give the Ukrainian company of refugee dancers a warm welcome.
Dancing in Defiance is an full evening experience where you have the pleasure of enjoying from the comfort of your theater seat world-famous choreography danced by a unique company brought together by war.
We fight gravity.
We fight rigidity.
We fight our own limits.
We fight the ugly,
the evil, the deadly.
The inhumane.
We fight with beauty,
discipline, love, music,
muscle, and each other.
United, we dance against war.
Our troupe is stronger
than your many troops.
Our souls immune
to your soulless violence.
You can't kill the dance.
(You can only join it,
in the hopes of again
becoming human).
We couldn't do without the support of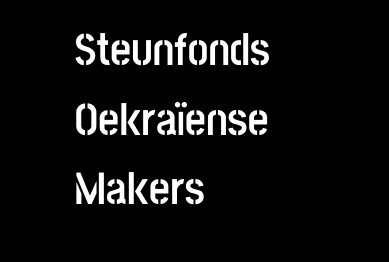 And other Kickstart Cultuurfonds Participating financiers
Igone de Jongh
Matthijs Bongertman
Rinus Sprong
Alexei Ratmansky
Jiří Kylián (Kylián Foundation)
Sol León
Paul Lightfoot

Carmen Thomas (Kylián Foundation)
Gertie van Meijel (City of The Hague)
Stefan Stolk
Taras Onishchenko
BOARD
Robert Serry (voorzitter)
Bart Meuter (penningmeester)
Jan Zoet (secretaris)
Lilian Gonçalves - Ho Kang You
Bessel Kok
Mayor Jan van Zanen (The Hague)
Arjen Kapteijns (Ministry of Social Affairs)
Ambassador Maksym Kononeko (Ukrainian Ambassy)
Yuliia Malynovska (Ukrainian Ambassy)
Henk van der Meulen (Royal Conservatoire The Hague)
Kiki Rosingh (Prins Bernard Cultuurfonds)
J.S.P. Hortulanus - de Mik (Hortulanus Holding)
Jan van Oosten (Salvation Army)
Martijn de Graaf (Salvation Army)
Marc Verberg (Salvation Army)
Wilco Wolven (Salvation Army)
Gaby Bosma (Salvation Army)
René Mendel (Interakt)
Eerde Hovinga (Blueyard)
Geert Boogaard (Blueyard)
Derk van der Kemp (Blueyard)
Annemieke van der Togt (Togtstrip)

Altin Kaftira
Johan Molenaar
Mark Engelen
DONATIONS
The United Ukrainian Ballet Foundation is qualified as a Dutch ANBI and cultural ANBI (Algemeen Nut Beogende Instelling)
For donations please contact:
info@unitedukrainianballet.com