SUPPORT US
THE UNITED UKRAINIAN BALLET
In order to keep dancing until the situation in Ukraine is safe for us to return, we need your support. 
Think about us, come to our performances, talk about us, share our (online) messages, stand with us, donate.
Help us share our story as long as the war continues.
We are incredibly grateful for all the support we've received from all over the world!
We couldn't do without the support of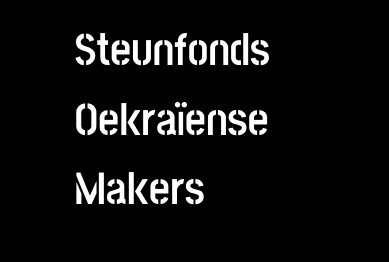 And other Kickstart Cultuurfonds Participating financiers
Igone de Jongh
Matthijs Bongertman
Rinus Sprong
Alexei Ratmansky
Jiří Kylián (Kylián Foundation)
Sol León
Paul Lightfoot

Carmen Thomas (Kylián Foundation)
Gertie van Meijel (City of The Hague)
Stefan Stolk
Taras Onishchenko
BOARD
Robert Serry (voorzitter)
Bart Meuter (penningmeester)
Jan Zoet (secretaris)
Lilian Gonçalves - Ho Kang You
Bessel Kok
Mayor Jan van Zanen (The Hague)
Arjen Kapteijns (Ministry of Social Affairs)
Ambassador Maksym Kononeko (Ukrainian Ambassy)
Yuliia Malynovska (Ukrainian Ambassy)
Henk van der Meulen (Royal Conservatoire The Hague)
Kiki Rosingh (Prins Bernard Cultuurfonds)
J.S.P. Hortulanus - de Mik (Hortulanus Holding)
Jan van Oosten (Salvation Army)
Martijn de Graaf (Salvation Army)
Marc Verberg (Salvation Army)
Wilco Wolven (Salvation Army)
Gaby Bosma (Salvation Army)
René Mendel (Interakt)
Eerde Hovinga (Blueyard)
Geert Boogaard (Blueyard)
Derk van der Kemp (Blueyard)
Annemieke van der Togt (Togtstrip)

Altin Kaftira
Johan Molenaar
Mark Engelen
DONATIONS
The United Ukrainian Ballet Foundation is qualified as a Dutch ANBI and cultural ANBI (Algemeen Nut Beogende Instelling)
For donations please contact:
info@unitedukrainianballet.com